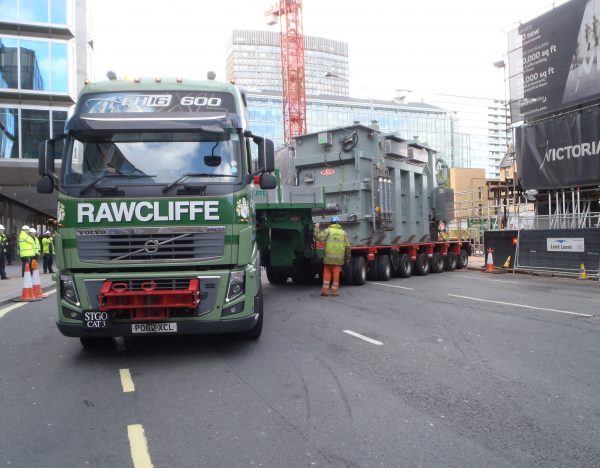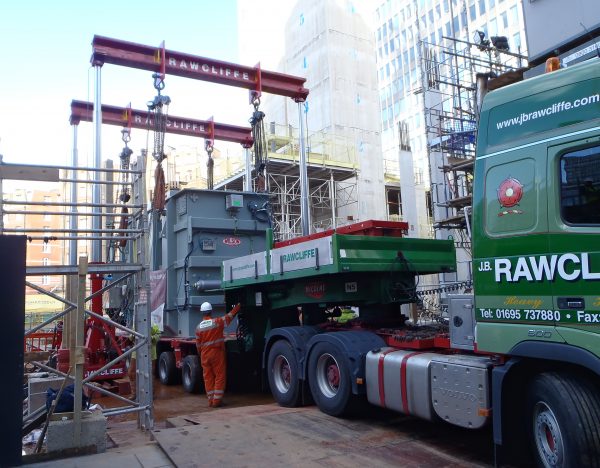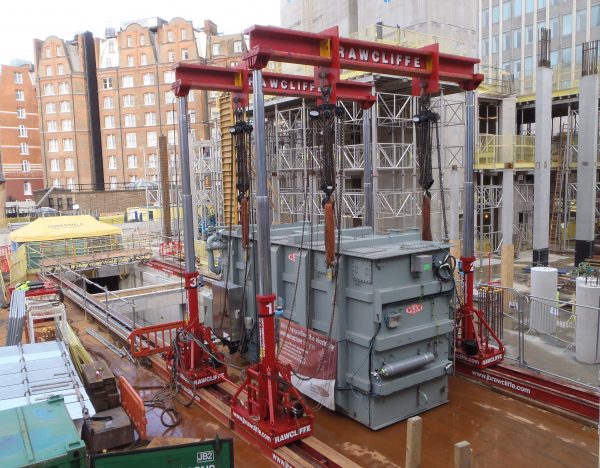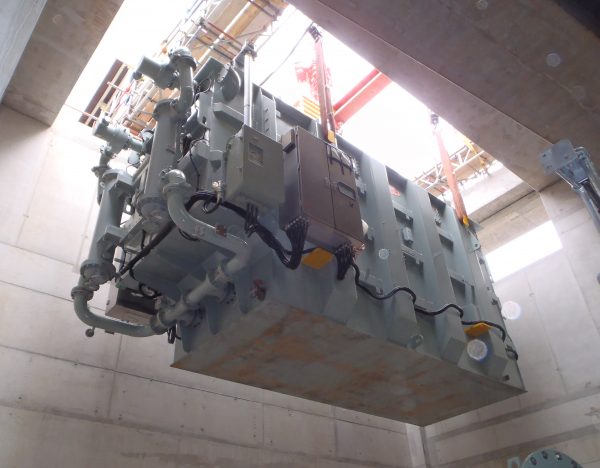 JB Rawcliffe & Sons Ltd have successfully transported and placed two power transformers into Victoria Street, Central London.
The complex project, 18months in the planning, was to transport and place two 86,000kg power transformers and associated ancillary parts into a brand new basement substation 11m beneath ground level in central London. This project took place in the middle of the redevelopment of the former Kingsgate House on Victoria Street, SW1, as part of its transformation of Victoria.
As the new UKPN substation is located beneath the new development, JB Rawcliffe & Sons Ltd were approached and contracted to solve the challenge of getting the power transformers into the construction site and down the allocated substation hatches with the least amount of disruption to the on-going construction of Kingsgate House.
Several constraints had to be overcome which included ground loadings, restricted room on site, time restraints and access to the site. Consultation with both Transport for London,  Westminster Council, The Highways Agency and Metropolitan Police were undertaken to achieve permission for the delivery of the transformers, the placement of a contraflow of Victoria Street and the crossing of the pavement to access the site.
Using our 300Ton capacity lift system the transformers were offloaded from our modular trailers, travelled over the hatches and lower down 11m to the plinth.
The successful project was completed without incident and on schedule.
Contact Us